Dr. Ken
Krieser


Doctor of Chiropractic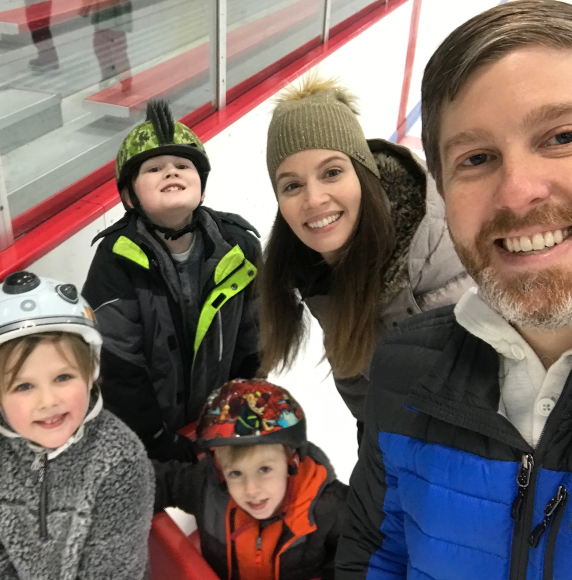 Dr. Ken Krieser is a graduate of Palmer College of Chiropractic in Davenport, IA and has been practicing chiropractic in Lake Country area since 2005. He grew up in Waukesha and attended Waukesha North High School where he was active in ice hockey, volleyball, marching band and drama. He then attended the University of Wisconsin-Madison where he met his wife Sara and graduated with a Bachelor of Science degree in Zoology (animal biology). While at Palmer, Dr. Ken worked as a dissector for the Anatomy Department and a teaching assistant for the Technique (adjusting methods) Department where Dr. Ken became proficient in a variety of techniques. He ultimately chose to focus on the work of Dr. CS Gonstead.
During his last trimester at Palmer, Dr. Ken was able to intern in Albuquerque, NM under Dr. Michael Rozenblum at one of the most successful Gonstead Chiropractic clinics in the World.
Dr. Ken chose to be a chiropractor after experiencing first-hand how it impacted his own health. As a child growing up in Waukesha, Dr. Ken Krieser, DC was plagued by respiratory infections; averaging 3-5 episodes of bronchitis or pneumonia per year from 3rd-5th grade. Dr. Ken's parents decided to take his Grandmother's advice to see a "Choir-practor". They took him to see Dr. Robert Hanacik. After a number of treatments/adjustments, Dr. Ken was healthy and did not need antibiotics for respiratory infection anymore.
His wife, Sara, is a native of Rice Lake, WI and works as a pharmacist for Genoa Healthcare. They have three sons; Cameron, Luke and Reed. The Krieser family are members of St. Joan of Arc Parish in Nashotah, where their children attend school. They enjoy traveling, theater, fishing, reading, skiing, bike riding and taking family walks. Dr. Ken is also an avid movie buff.
Dr. Johnny
Davis

, Jr
Doctor of Chiropractic
Dr. Johnny Davis Jr., DC was born and raised in Englewood, Illinois. While playing football at Saint Xavier University, he suffered what seemed like a career ending injury to his knee following a hit. His pain was so severe that he could barely walk. Dr. Johnny's sister, working as a chiropractic assistant, encouraged him to be seen immediately. When the chiropractor advised Dr. Johnny that his knee pain was actually coming from his spine, Dr. Johnny was extremely skeptical but agreed to give chiropractic a try. To his amazement, Dr. Johnny's knee pain improved after the first adjustment to his low back! 
Within a matter of weeks, Dr. Johnny was back on the field! 
After graduating with a bachelor's degree in Kinesiology, Dr. Johnny Davis Jr. worked as a trainer for professional athletes. He loved his work but kept thinking about his experience with chiropractic. Ultimately, he decided to enroll at Palmer College of Chiropractic in Port Orange, FL where he spent extracurricular time developing his skills in the Gonstead System. He has been mentored by the best Gonstead Chiropractic doctors in the world and has been acknowledged as a rising star in his own rite.
Dr. Johnny Davis Jr enjoys football and weight training. One of his favorite movies is the Croods. He is excited to provide the families of Lake Country with the same high-quality care and amazing results that led him to the chiropractic profession.
Rachel lives in Oconomowoc with her husband, Josh.  They have 2 children, Ian and Charlotte. Rachel is an active volunteer at Greenland Elementary School where her children attend. Rachel enjoys spending time with family and friends at hockey games and community events, fairs and festivals